That is why during the all-day conference the emphasis was on getting to know MGI better, networking and processing topics such as VAT, tax, HR, marketing and accounting in small groups.
Zita Szelei – Business Development Director – Marketing section
For me it was a very meaningful meeting. Since I had participated in other MGI conferences earlier, I was delighted to see familiar faces, so networking was easier at the beginning of the conference.
My most important impression was how much friendlier, more open-minded and positive people are from countries to our west. This is why as a Hungarian I like being in an international environment because we still have something to learn considering our approach and this meeting was a great opportunity to do so. The focus was on networking and getting to know each other that the organizers solved with creative games.
In my group, Luxemburg, Malta, England and Sweden were represented from various professional fields. We could work in a very relaxed and cheerful atmosphere together and we exchanged business cards with each other. I really liked that I could talk to and get to know a few things about everyone. The most creative task was to build from a few packages of Lego parts our ideas about how future meeting rooms will look like, what tools and techniques will be in the future as in a science fiction. For example, we built an "organizer robot" whose task was to organize a meeting, make coffee, etc.
The most useful part of the meeting was the discussion groups when we could share experiences with each other about specific professional fields. After I told my position and responsibilities, I received several feedbacks on how innovative BPO is in this regard, how much emphasis we put on these tasks. Overall, we have gained many useful experiences.
Zsuzsa Kenéz-Garai – HR Generalist – HR section
The team was colorful in terms of professional fields: some came from the field of taxation, some from the field of law and some from the field of payroll. In an informal discussion we spoke about how this profession could be attractive for the younger generation, how to motivate them and as a firm how we can adapt to the technological changes of our business to make a qualitative change both in our service and for the employees. The topic of the HR small group discussion was therefore tinged with the main guideline of the conference: what answers HR can give to the technological changes of our profession.
It was a pleasure to experience the atmosphere of such a conference, the openness and interest of MGI partners. We could build relationships within MGI in a professional, yet easy and informal atmosphere and share knowledge and experiences in small groups in everyone's own field of expertise.
Overall, I was proud to see how BPO, as the only member from Hungary, is connected to MGI's worldwide professional community, where we can find solutions to professional issues and dilemmas at international level.
Renáta Béres – Tax Consultant – Taxation section
In the morning after arrival, I immediately engaged in conversation with an Israeli auditor. It was good to hear he attended last year's meeting and had a very good experience of the event. At the table where I sat, there was an English, a Luxemburg, a German, an Israeli, a Slovakian and a Greek national from MGI.
During the day, I could get to know them a little bit better. In the afternoon I attended a 1.5-hour group discussion on taxation. Here, after a brief introduction, we talked about the current tax rates in different countries (some were surprised at the Hungarian tax rates).
All in all, coffee breaks and lunch were important moments of the event, where contacts with foreign colleagues could be further built. Everyone was nice to whom I could talk during the day; it was interesting to hear, for example, what office life is in other companies. I think the meeting was useful. I'm sure I will be able to use the acquaintanceship I got there in my work.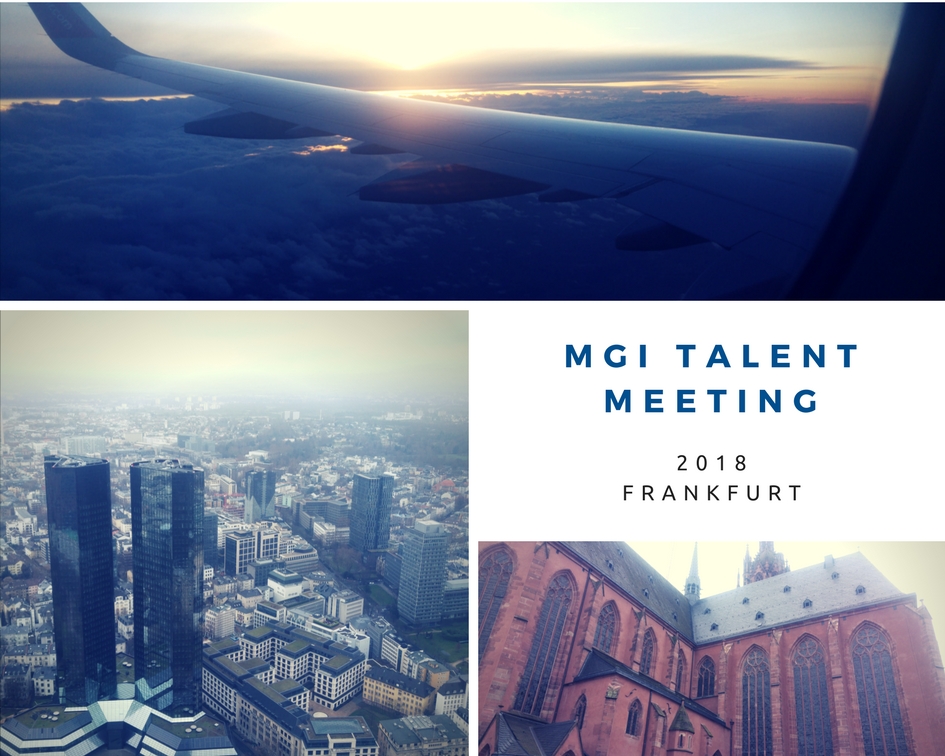 Dávid Feigl – Senior Accountant – VAT section
After arriving to the Talent Meeting, we were assigned to different tables where each table had to process a topic. The topic of our group was management. We had a lot of ideas about what the future will be in this field. Everyone had an idea, and we integrated something from everyone's idea into our work.
After the tasks and coffee breaks came lunch, then the afternoon program, where everyone joined the group of topic they had previously chosen. I chose the VAT group. Nine of us were in this group, and I think this was the best part of the day.  Fortunately, not one person talked, but we discussed the rules of transactions between EU customers and the specific rules in each country.
To sum up, I felt good and I'm glad I met many new people. I really liked the openness of the people and that the initial awe was quickly dissolved by the friendly attitude of the people there. I was most worried about English communication, but fortunately it was no problem either.
Dorián Nagy – Senior Accountant – Accounting section
We arrived at the meeting around 9 o'clock, so fortunately we did not have to get up early. The majority of the meeting was getting to know each other, so after the arrival of the others at my table, the introductions and conversations began right away and lasted until the end of the lunch, thanks to the coffee breaks every two hours. In the first half of the meeting, we had to accomplish "game-talking" tasks as we became more familiar with the organization of MGI and the others, while conversations increasingly focused on the profession and the vision. In the afternoon, I was in the "accounting" group, where I talked about the daily processes with German, Norwegian, Swedish, Polish and Luxembourg colleagues: what kind of problems we encounter and in particular, the vision of the profession came to the fore.
What was a little surprising to me (in a positive sense) is that there was a friendly atmosphere throughout the whole meeting, everyone could fall into conversation with the first person encountered and could chat with them and that half a day is more than enough to see the attractions of Frankfurt. 🙂
Learn more about MGI Talent Meeting: